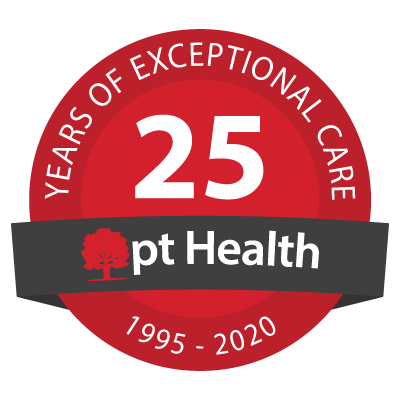 Motion Physiotherapy - pt Health
Welcome!
Our clinic is open and offering in-person treatment in addition to virtual care. We look forward to seeing you soon.
"I have visited Motion Physiotherapy numerous times and have experienced significant relief from some nagging neck and shoulder injuries. Every visit brings me closer to completely resolving my issues. I highly recommend them to my friends and coworkers that are experiencing musculoskeletal issues (common in my line of work)."
Gordon C - Google Review
"pt Health has been my Physiotherapy clinic for years. I feel so supported by the staff. They're friendly and easy to talk to. They've helped my through some really tough times. My back injury left me completely incapacitated, and thanks to a lot of hard work at pt Health, I finally have my life back again. I highly recommended them."
Martin U - Google Review
Our Clinic Team
Matthew Strukoff


Matthew completed his Bachelor of Science in Physiotherapy in 2013 from Manchester Metropolitan University in Manchester, England. He places strong emphasis on accurate assessment and diagnosis in order to truly identify the root of a client's pain/dysfunction and believes in an individual approach to care with his clients.

Matthew is passionate about expanding his knowledge base and has taken additional post-graduate courses in Acupuncture and Intramuscular Stimulation (IMS). He also has his Level Two Diploma of Advanced Orthopaedic Manual and Manipulative Therapy and is currently pursuing further Manual Therapy Levels and Sports Physiotherapy Certificate.

Anthony Artuso
Registered Massage Therapist

Anthony is a registered massage therapist at Motion Physiotherapy. His interests are sports injuries, posture realignment, musculo-skeletal imbalance, headaches, TMJ disorders, craniosacral, MVA injuries, and other treatments.

Chris vonSchellwitz
Physiotherapist

Chris completed both his Bachelor degree in Human Kinetics and his Master's degree in Physiotherapy from the University of British Columbia. He has an interest in working with athletes of all capacities, from the weekend warriors and recreational athletes to varsity and elite athletes. Currently, Chris is involved with the Vancouver Whitecaps residency program and has vast experience with coaching, managing, and playing soccer and ice hockey at all levels.

Chris' treatment focuses on manual techniques and rehabilitation through strengthening and exercise programs. He is committed to keeping current with modern empirical evidence and continuing education in the field of orthopaedic and sports physiotherapy. Chris has most recently completed both the Arthritis Society's Getting a Grip on Arthritis® osteoarthritis and rheumatoid arthritis education program.

Outside of the clinic, Chris can be found playing all sorts of recreational team sports but he also has a love for cycling. He just completed the GranFondo for the second year in a row while raising money for the BC heart and lung association.

Gil Yehezkel


Gil completed his Bachelor of Physiotherapy at Tel-Aviv University in 2001. Since graduating, he has completed further education courses in Vestibular therapy, helping those who experience symptoms such as dizziness, vertigo, and loss of balance. Gil had also completed his acupuncture training, and proceeded to complete his Gunn IMS training, which can assist in restoring dysfunction in patients with chronic issues that do not seem to improve with conventional treatments.

Gil has a vast experience in the private orthopedic field, covering a wide range of acute and chronic conditions, including post-operative surgeries, chronic myofascial syndromes, peripheral nerve injuries, motor vehicle related injuries, and workplace injuries. Gil is a strong believer of the "Active Approach" and assigns a specific exercise regime for each client as part of their care plan.

Gil spends his spare time with his friends and family, cooking and travelling. He remains active by running, working out in the gym, and keeping up with his young one.
[View More]
"I've benefitted from being a patient at Motion Physiotherapy. Staff members have been courteous, passionate and educated. I cannot say enough good about this clinic and I'm so thankful to have found them. Highly recommend!"
Jen M - Google Review
"Friendly, helpful and professional staff in a calm and welcoming environment. Every practitioner truly has your health, wellness and comfort top of mind. The practitioners are all very skilled. I highly recommend this location!"
Jennifer N - Google Review