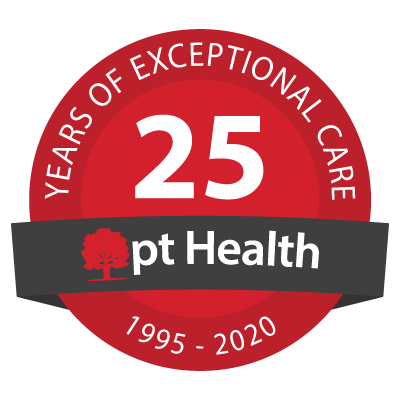 Northside Physiotherapy Clinic - pt Health
Welcome!
Our clinic is open and we look forward to seeing you soon. Please note that as a community healthcare facility, our health and safety measures remain in place. Masks are required to be worn at all times while inside our location.
Our Clinic Team
William Howatt


William graduated from McMaster University with a Master of Science in Physiotherapy after completing his Bachelor of Human Kinetics with honors at the University of Ottawa. Having grown up in the city of Fredericton, William is excited to return back after several years in Ontario. William has a strong interest in orthopaedic rehabilitation with an emphasis on active rehabilitation that centers on a collaborative relationship between the client and the therapist to identify and work towards a common goal.

William prides himself on being an evidenced based Physiotherapist and is always looking at the highest levels of evidence to help you return to what you find meaningful in your life. William is looking forward to continuing his education in the areas of dry needling, acupuncture and manual therapy.

When not working you can find him taking advantage of the amazing trail system Fredericton offers. William is fluent in both English and French.

Stephanie Collings
Physiotherapist

Colleen DiGiacinto
Registered Massage Therapist

Colleen has been with Northside Physiotherapy Clinic for nine years. She studied at Kin Concept Institute here in Fredericton and graduated in 2002 from a group of 50 students many of which are not practicing Massage Therapy at this point. She loves her work and could not see herself doing anything else. Previous to her work as a Massage Therapist she used to work at Chimo Helpline Inc and aided people around the province on many different subjects.

She speaks English and is always working on her fluency in French. Presently, she is a volunteer Brownie Leader with the Girl Guide Association of Canada. Colleen has most recently completed both the Arthritis Society's Getting a Grip on Arthritis® osteoarthritis and rheumatoid arthritis education program.

Vanessa Nilsen
Physiotherapist

Vanessa completed both her undergraduate degree in Kinesiology (2010) and her Master's degree in Physiotherapy from Dalhousie University in Halifax, NS in 2013. After graduation, Vanessa began her physiotherapy career near her hometown in Moncton, and has since been with the Northside Physiotherapy team. She has post graduate training in acupuncture, Pain Control, Manual therapy, K-taping, MacKenzie techniques, and Bahram Jam shoulder complex course.

Vanessa, being an athlete herself her whole life has a large background in sports and sports therapy working on-field/court coverage for Saint Mary's women's Varsity volleyball team and the Dalhousie university men's football team as well as some of Fredericton's senior A men's league soccer teams. She plans to continue her education to further her manual therapy training, achieve her sports physiotherapy certification and continue to pursue her Doctorate of Physiotherapy in the upcoming years.

Nikki Jonah
Registered Massage Therapist

Nikki Rankin Jonah, graduated from Eastern College back in March 2017. Whether you are in pain from everyday life activities, you were just involved in a motor vehicle collision or you just need a little TLC, she is the girl for you. She also has also has certification in cupping (tissue distraction release with movement) so don't be afraid to ask her about it. Nikki hopes to see you soon!

Deborah Parent
Registered Counselling Therapist

Deb Parent is an LTC-C with the College of Counselling Therapists of NB with experience in multiple evidence based therapeutic approaches. She is a regular person working at living her best life with the goal of helping others explore ways to live their best life as well.

Anxiety, isolation, grief, OCD, depression, trauma, PTSD, addictions, stress, injury, psychosis, personality conflicts, communication difficulties and more can act as barriers to this goal. Deb uses evidence-based strategies to help manage symptoms, set goals, find coping strategies and reduce stress. Trauma informed CBT, DBT, mindfulness, and strengths-based solution focused therapies can provide resources for us to engage with our work and communities better, reach goals and live that best life in a tough world with unexpected challenges.

Melanie Bishop
Physiotherapist

Melanie grew up in Rothesay and completed both a Bachelor of Science and a Master of Science in Biology at UNB. Her passion for physical fitness, exercise, and rehabilitation drove her to complete her second Master of Science in Physiotherapy at Dalhousie University. After a significant journey through post-secondary education, Melanie is excited to have the opportunity to apply the skills and knowledge she has learned to benefit others in improving their lifestyle and achieving personal goals.

When not in the clinic, Melanie enjoys spending her time running, biking, hiking, traveling, camping, and spending time at her family's cottage during the summer.

Theo Ramsdale
Chiropractor

Theo is a chiropractor who grew up just south of Ottawa. He earned a degree in Kinesiology, specializing in exercise science before completing his Doctor of Chiropractic degree and joining the team at Northside Physiotherapy.

Theo's interests include helping those with chronic pain and he believes in taking an evidence-based approach when treating patients. Theo looks forward to helping you get back to the activities that you enjoy.
[View More]