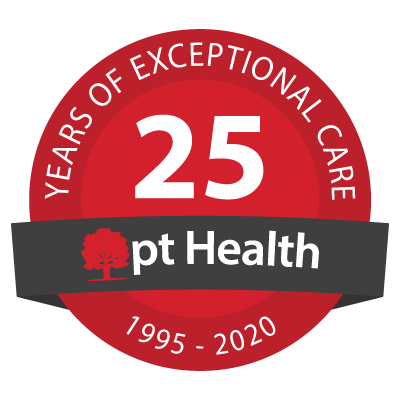 Northside Physiotherapy Clinic - pt Health
Welcome!
Our clinic is open and we look forward to seeing you soon. Please note that as a community healthcare facility, our health and safety measures remain in place. Masks are required to be worn at all times while inside our location.
Our Clinic Team
Aleem Ahmad


Aleem received his Master of Occupational Therapy degree from McMaster University in 2019, as well as a Bachelor of Science in Human Physiology and Psychology from the University of Toronto in 2016. Aleem has continued his education and has completed courses on concussion management, cognitive assessment and rehabilitation, cognitive behavioral therapy, as well as acceptance and commitment therapy. He is also trained in performing WorkWell Functional Capacity Evaluations.

Aleem aims to provide client centered, collaborative care using evidence-based treatments in order to help his clients reach their full potential. He has experience treating clients of all ages and backgrounds for a variety of conditions ranging from neurological, psychosocial to musculoskeletal. He strives to provide a friendly and professional atmosphere to allow his clients to work towards their goals comfortably and confidently.

Aleem has a wide range of hobbies that includes electronics, programming, woodworking, cars and gardening. He considers himself a lifelong learner and loves discussing everything from geopolitics to engineering. He enjoys traveling and discovering new places to explore and loves experiencing different cultures. However, most days after work you will find him biking, relaxing in his garden, listening to a podcast or playing a video game with his wife and friends.

Nikki Jonah
Registered Massage Therapist

Nikki Rankin Jonah, graduated from Eastern College back in March 2017. Whether you are in pain from everyday life activities, you were just involved in a motor vehicle collision or you just need a little TLC, she is the girl for you. She also has also has certification in cupping (tissue distraction release with movement) so don't be afraid to ask her about it. Nikki hopes to see you soon!

Eryn Weldon


Eryn is an Occupational Therapist registered with the New Brunswick Association of Occupational Therapists. Eryn's passion for helping others, along with her client-centered approach to helping clients regain their sense of purpose led her to pursuing a career in Occupational Therapy. Over the years, she has worked closely with clients looking to return to work in the long term disability segment, as well as Motor Vehicle Accidents and Worker's Compensation board. Eryn worked closely with the Canadian Veteran population, helping clients increase quality of life while recovering from physical and emotional injuries.

Over the last 5 years, Eryn has worked at CBI Health where she worked as a clinical Occupational Therapist, Manager of Clinical Services, Regional Manager for the province of New Brunswick, and most recently as the National Manager of Disability Services.

When not at work, you can find Eryn swimming, biking, and running around the Fredericton area.
[View More]