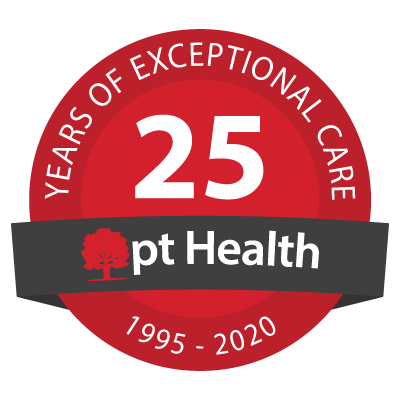 Old North Physiotherapy - pt Health
In-person treatment available
Virtual Care treatment available
Welcome!
Our clinic is open and offering In-person treatment in addition to Virtual Care service. Please note that enhanced measures are in place to ensure the health and safety of our patients and staff. View our virtual tour video so you know what to expect at your next clinic appointment.
"Nothing but good things to say about this clinic & its staff! They encourage you to reach your goals and genuinely care about your recovery. They inquire about concerns, make it easy for you to ask questions. Very positive & fun to talk to. I definitely recommend doing physio at Old North Physiotherapy!"
Ashley I - Google Review
"I'd recommend this place to anyone going through pain. I'd been to other places before, and the team at Old North really goes the extra mile to help get to the bottom of an issue. It is rare to find such a welcoming, patient and helpful environment, and it has been much appreciated for the months I've been a client."
Petya S - Google Review
Our Clinic Team
Nick Hannah
Physiotherapist - MPT

Nick considers himself your ultimate teammate in rehab: you need a guide, not a 'fixer.' He takes great pride in his ability to give time for your story and listen to your needs. He continues to update his clinical knowledge with the latest research to ensure you get the BEST care possible. When that knowledge-base is paired with a practitioner who is a genuinely good person, leads with the heart and truly cares for the people they work with, that's when success happens. With Nick, you get all of that, plus your fair share of laughs along the way. Nick understands that pain is a deeply personal experience and requires a holistic approach. He will empower YOU to reach your potential because what matters most to him is what matters most to you. You and Nick will work closely together to develop the right plan pertaining to your goals, and with the right advice, education and exercise, you'll be journeying back to YOU before you know it.



Taylor Feick
Physiotherapist - MPT

Taylor is an enthusiastic and empathetic clinician who strives to empower clients to take the lead in their recovery and get back to the things that matter most to them. She collaborates with clients to create a custom treatment program compatible with their goals and lifestyle. In addition to orthopaedic injuries, Taylor has experience treating clients with a variety of needs including children, athletes, concussions, and headaches. When not in the clinic, you can find her outside being active - usually hiking, running, playing soccer, or doing farm chores. Taylor attained her Honours Bachelor of Physical and Health Education in 2016 from Nipissing University before completing her Master of Physical Therapy at Western University in 2019. At university, Taylor learned about athletic injuries through her experience as a student trainer for multiple varsity teams. She is currently pursuing additional training in different forms of exercise and concussion management.



Evan Ravn
Massage Therapist

Evan is an upbeat Registered Massage Therapist who finds an interest in pain, injury and rehabilitation. He has an extensive background working with athletes having been a part of the Fanshawe Mens Varsity Volleyball team for four years. With a passion for helping people reach their best and return to their normal after being injured, Evan is always looking for new treatment methods and information to expand his practice. In his free time Evan is involved with coaching the London Sharks as well as playing a lot of indoor and beach volleyball. He looks forward to meeting you!



Claudia Bernal-Guillen
Patient Coordinator - PSP & PC

Claudia is an internationally trained physiotherapist- Bachelors of Physiotherapy at Universidad Manuela Beltran in Columbia (equivalent to Canadian Bachelors of Physiotherapy) who began working with pt Health in 2013 as a physiotherapist assistant and patient coordinator. She has recently stepped up as the Care Coordinator at our Springbank location. She is passionate about helping people and ensuring they have the best experience within the clinic from the moment they first arrive until discharge. Her experience and knowledge help her understand different cultures. She is fluent in both Spanish and English.


[View More]
"Great team. Always friendly & helpful. Made me feel comfortable and welcome. I wouldn't hesitate to recommend them to anyone in need of the services they offer. I look forward to continued appointments."
Jody R - Google Review
"Amazing staff. Outstanding work! I highly recommend pt Health Old North Physiotherapy to anyone who needs physio with any condition. Knowledge, support, listening provided in a comfortable environment."
Judy F - Google Review