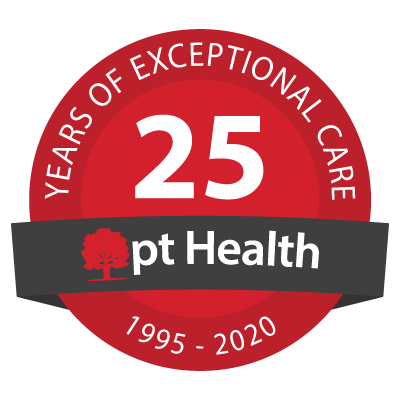 Old North Physiotherapy - pt Health
Welcome!
Our clinic is open and offering in-person treatment in addition to virtual care. We look forward to seeing you soon.
"Nothing but good things to say about this clinic & its staff! They encourage you to reach your goals and genuinely care about your recovery. They inquire about concerns, make it easy for you to ask questions. Very positive & fun to talk to. I definitely recommend doing physio at Old North Physiotherapy!"
Ashley I - Google Review
"I'd recommend this place to anyone going through pain. I'd been to other places before, and the team at Old North really goes the extra mile to help get to the bottom of an issue. It is rare to find such a welcoming, patient and helpful environment, and it has been much appreciated for the months I've been a client."
Petya S - Google Review
Our Clinic Team
Nicholas Hannah
Physiotherapist

Nick considers himself your ultimate teammate in rehab: you need a guide, not a 'fixer.' He takes great pride in his ability to give time for your story and listen to your needs. He continues to update his clinical knowledge with the latest research to ensure you get the best care possible.

When that knowledge-base is paired with a practitioner who is a genuinely good person, leads with the heart, and truly cares for the people they work with, that's when success happens. With Nick, you get all of that, plus your fair share of laughs along the way. Nick understands that pain is a deeply personal experience and requires a holistic approach.

He will empower you to reach your potential because what matters most to him is what matters most to you. You and Nick will work closely together to develop the right plan pertaining to your goals, and with the right advice, education and exercise, you'll be journeying back to you before you know it.

Katie Gibson
Physiotherapy Resident

Katie pursued a career in physiotherapy to combine her love for teaching, exercise, and creating human connection. She utilizes an empowering and holistic approach to care. Katie looks forward to learning what is most meaningful to you and assisting you in achieving your goals related to work, sport, and daily activity.

Katie earned her Bachelor of Arts degree with Honors Specialization in Kinesiology from the University of Western Ontario in 2018. During her senior year, she was a student trainer for the Women's Varsity Rugby team. She continued her studies at Western and completed her Master of Physical Therapy degree in 2021. Throughout clinical placements, Katie was exposed to a variety of orthopaedic conditions seen in the general public. Katie values continuing her educational development with a particular interest in exercise prescription and women's health.

Outside of the clinic, you can find Katie spending time with family and friends, cooking, and baking. Her favourite ways to stay active include hiking, hockey, squash, and golf.

Justin McCulloch
Physiotherapist

Justin graduated from Western University with a Master of Physical Therapy degree in 2019. He has a special interest in persistent pain management and loves learning about how the brain and the body work together to create the incredibly complex experience of what we simply call "pain". Justin has worked with a wide variety of patients from all ages, demographics, and backgrounds so far in his career.

He has experience working with the publicly funded physiotherapy program (OHIP), ODSP, WSIB, MVA claims, home care patients, as well as clients at an inter-community health centre. These experiences have helped Justin to understand and appreciate just how intertwined pain can become with various aspects of a person's life. Justin will draw upon his knowledge & experience, combined with your first hand experience of your pain/injury, to help you understand your unique pain experience and how you can begin to take control of it, one step at a time.

Outside of work, Justin could be described as a volleyball aficionado. He plays both court and beach volleyball, and before the pandemic he coached with Forest City Volleyball Club for four years, competing at the 17U/18U provincial and national levels. When Justin is off the volleyball court, you can find him listening to music or a podcast on a hike, travelling, or playing Spikeball.

Tien Thuy Nguyen
Registered Massage Therapist

Tien graduated from Fanshawe College in 2021. She is highly skilled in Swedish Massage and certified in cupping therapy. She also focuses on Prenatal Massage and believes that it helps to reduce stress in the postpartum period. Tien uses different techniques such as trigger point release, joint mobilization, and stretching during the massage to get the best results for her clients. She is passionate about what is best for her clients with specific issues and helps to reduce pain and tension.

Akiko Nakada
Registered Massage Therapist

Akiko Nakada RMT

Speaks: English and Japanese

Akiko graduated Kikkawa College in 2021. She utilizes a broad range of massage techniques in her practice including moderate/deep pressure Swedish massage, myofascial release therapy and prenatal/postnatal massage. She recognizes the positive impact of massage therapy not only on physical pain but on stress and anxiety. She personalizes her treatment approach to match her client's unique needs with the goal of helping them maintain a better quality of life through massage therapy.
[View More]
"Great team. Always friendly & helpful. Made me feel comfortable and welcome. I wouldn't hesitate to recommend them to anyone in need of the services they offer. I look forward to continued appointments."
Jody R - Google Review
"Amazing staff. Outstanding work! I highly recommend pt Health Old North Physiotherapy to anyone who needs physio with any condition. Knowledge, support, listening provided in a comfortable environment."
Judy F - Google Review