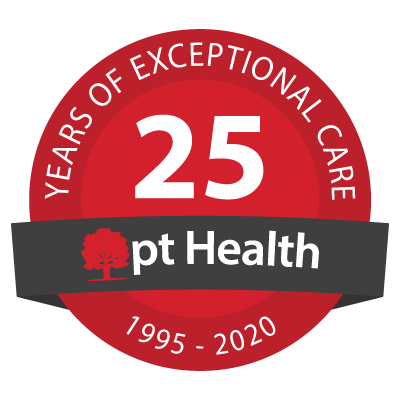 pt Health Physiotherapy Amherst
Welcome!
Our clinic is open and offering in-person treatment in addition to virtual care. We look forward to seeing you soon.
Our Clinic Team
Prashant Khapekar
Physiotherapist

Prashant Khapekar has been a Physiotherapist since 1999, which includes more than 12 years in India before moving to Canada. He has worked in Ontario before relocating his family to the Atlantic coast in 2019. He has additional training in aspects of sports physiotherapy and health management.

He enjoys watching and playing Cricket, Soccer, and Badminton, going on a long drives with his family and friends and loves to relish the Indian spicy delicacies.

Janet Hicks
Registered Massage Therapist

Janet Porter Hicks graduated in 2014 from the Massage Therapy Program at Eastern College in Moncton, NB where she completed a 2200 hour massage therapy program with over 440 clinic hours. Offering both therapeutic and relaxation massage Janet has had the opportunity to treat clients with a wide variety of conditions or concerns. Initially working in a spa setting, she has now set her focus on a therapeutic future where her acquired skills are helping her to make a difference in her clients' overall wellbeing as part of an interdisciplinary team.

A few of the techniques that Janet is able to share with her clients include general Swedish massage, myofascial release, cupping, lymphatic drainage, trigger point therapy, joint mobilizations and much more. Janet is registered and in good standing with The Massage Therapist and Holistic Practitioner's association of the Maritimes (MTWPAM). Janet currently makes her home in Brookdale, NS but is from the small local community of River Hebert. Give her a call to book your appointment today!
[View More]