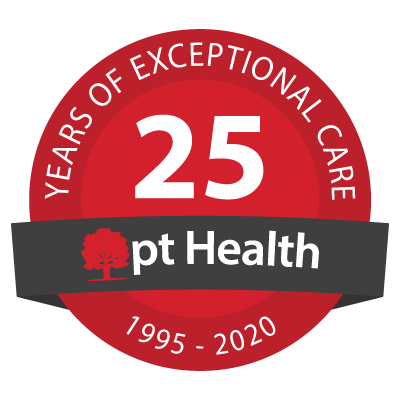 Richmond Physiotherapy - pt Health
Welcome!
Our clinic is open and offering in-person treatment in addition to virtual care. We look forward to seeing you soon.
"I have been coming to Richmond Physio for the past couple of months for physio and massage. They do their best to make me feel comfortable during our sessions and show genuine care for my health."
Ming W - Google Review
"I love coming here for treatment. Very professional, make me feel completely comfortable. I am a regular here now :). And they do direct billing from your insurance company."
Matthew P - Google Review
Our Clinic Team
Jean Hu
Physiotherapist

Jean completed both a Bachelor of Kinesiology followed by a Master in Physical Therapy at the University of British Columbia. Prior to her physiotherapy career, Jean worked as a kinesiologist, student athletic trainer for UBC varsity teams, movement and self- management instructor for patients with chronic pain and personal trainer.

Being active all her life, Jean dipped her toes in a few marathons before finding her love for strength training at the gym. She is a national level bikini competitor and was a provincial record holder in powerlifting. Through her training, she understands the importance of injury prevention and bridging the gap between rehab and training. She believes that physical therapy is beyond rehabilitation for injury, and is about optimizing the body for the future. She brings a multi-faceted philosophy by looking at the whole body for contributing factors to injury and sub-optimal function.

Her treatment includes patient education, manual therapy, individualized exercise prescription and training periodization. She is passionate about helping her patients recover from acute and chronic injuries, prevent injury and improve performance.

Jean is fluent in English and Mandarin, and sees patients of all ages and abilities.

Joanne Ho
Physiotherapist

Joanne attained both her Bachelor of Science and her Master of Physical Therapy at the University of British Columbia. She has had clinical experience treating clients of all ages and levels of function - from children injured playing sports, to older adults suffering from general aches and pains.

Through her clinical experience, she found that clients benefit most from individualized treatment plans with a combination of different approaches, including hands-on manual therapy, therapeutic exercises, and most importantly, education about their own condition. After encountering countless clients dealing with concussion symptoms following motor vehicle accidents, Joanne obtained her certification with the Shift Concussion Management Program.

When not studying to advance her skills as a physiotherapist, you can find Joanne staying active in a variety of fitness classes, exploring her creative side with a paintbrush, or appreciating the multitude of restaurants and hiking trails around Greater Vancouver.

Andrew Wong
Registered Massage Therapist

Andrew is a Graduate of West Coast College of Massage Therapy in New Westminster, BC. Prior to studying massage therapy, he attended Simon Fraser University, majoring in Sciences with a background in Kinesiology and Health Sciences. Andrew is well versed in trigger point therapy, cross fibre frictions and active stretching. He also likes to apply deep tissue massage during treatments, as well as providing homecare consisting of stretching and or strengthening in order to restore the body and improve quality of life.

He has a great passion for sports, specifically hockey and soccer. He likes to keep active during his days off with going to the gym, hiking and playing soccer.

Caroline Tong
Registered Massage Therapist

Caroline graduated with honours from the Vancouver College of Massage Therapy. She believes in finding balance within the body and encourages awareness and relaxation. Understanding that one approach does not fit all, Caroline looks closely at postural and biomechanical imbalances and works with soft tissue and joints to help decrease pain and fascial restrictions. She facilitates recovery through a thorough assessment and a variety of manual modalities such as myofascial release, trigger point therapy, joint mobilizations, neuromuscular technique, sports therapy, active and passive stretching, Swedish, and deep tissue techniques.

During her time at VCMT, she had the opportunity to work with a variety of patients including athletes with overuse injuries, pre and post natal care, office workers with chronic pain or postural imbalances, and patients dealing with conditions such as PTSD, anxiety, depression, Multiple Sclerosis, Cerebral Palsy, Parkinson's Diseases, and much more. Caroline firmly believes that working towards your optimal health is a great way to avoid chronic pain and dysfunction.

When she's not in treatment, you can find her cycling, hiking, travelling, or working out at the gym.

Karen Yumul
Physiotherapist

Karen completed a Bachelor of Science Degree in Physical Therapy (BSc. PT) in the Philippines, and has been practicing for more than 10 years.

Throughout her career, she has gained experience in various conditions including orthopaedic conditions, motor vehicular and work related injuries, neurologic impairments, and sports related injuries. Karen's treatment approach is geared towards her clients' goals and interests. She incorporates exercise, manual therapy and patient education to maximize clients' recovery.

Karen has a love for outdoors, wellness and fitness. In her spare time, she enjoys hiking, cycling, travelling, and exploring different cuisines.

Amy Tu
Physiotherapist

Amy completed her Masters of Physical Therapy degree from the University of British Columbia after obtaining her Bachelors of Science degree with a focus on kinesiology and nutrition. Amy is passionate about helping people return to pain free movement and to discover their physical potential. She believes in an individualized treatment approach using a balance of manual therapy, exercise and education to allow patients to reach their goals and become independent with self-management.

Amy has completed her Level I exam in Manual and Manipulative therapy and is certified in functional movement screening. She is a lifelong learner and intends to pursue her orthopaedic levels and certification for dry needling.

Amy Tu has most recently completed both the Arthritis Society's Getting a Grip on Arthritis® osteoarthritis and rheumatoid arthritis education program.

When she's not at work, you can likely spot her in the gym where she is working on perfecting her barbell and kettlebell techniques!

Michelle MacKay
Registered Massage Therapist

Michelle Mackay graduated in 2005 from West Coast College of Massage Therapy in New Westminster. She has been employed by Broadway Station Wellness from 2005-2012. Michelle Mackay is currently working in Ladner Limberup Physiotherapy as well as Richmond Physiotherapy on the pt Health team.

Michelle has been trained in Deep tissue therapy, Cranial Sacral Therapy, ICBC rehabilitation, Pregnancy massage, trigger point therapy, hot stone therapy as well as osteopath techniques. Michelle's focused the majority of her practice working with ICBC as well as MSP. Her primary interest is working with ICBC related injuries as well as work related injuries.

Andrew Tam
Physiotherapist

Andrew earned his Master of Physiotherapy and Rehabilitation Science on a full sponsorship from the Hong Kong Polytechnic University after graduating from the University of British Columbia. From his experience working with diverse populations in both Canada and Hong Kong, Andrew has developed a passion to create meaningful and lasting changes in his clients' rehabilitation. He believes in integrating hands-on treatment, education, exercise, and various modalities for effective therapy that fits comfortably into his clients' lifestyles.

Having completed acupuncture courses (AA1&2) along with certifications in Functional Dry Needling (FDN/IMS), Neurokinetic Therapy (NKT), Fascial Stretch Therapy (FST), and Kinetic Link Training (KLT), Andrew strives to learn and find ways to help his clients reach their goals.

Outside of work, Andrew regularly trains, instructs, and performs as a member of the Vovinam Martial Arts and Lion Dance Team. He also enjoys playing music and has over 15 years of classical violin and piano training!
[View More]
"Truly feels like a clinic that is focused on making patients better rather than on the money! Will definitely recommend this place to others. Keep it up :)"
Wendy T - Google Review
"Professional and effective, my insurance with Blue Cross was easily acceptable and direct billed. This is my regular massage therapy location for good reason."
Julie X - Google Review