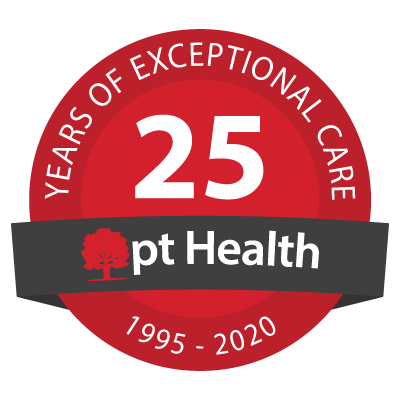 Richmond Physiotherapy - pt Health
In-person treatment available
Virtual Care treatment available
Welcome!
Our clinic is open and offering in-person treatment as well as virtual care. Please note that as a provider of community-based allied health care, masks are required to be worn at all times while inside our location.
View our virtual tour video to learn more about the enhanced measures in place so you know what to expect at your next clinic appointment.
"I have been coming to Richmond Physio for the past couple of months for physio and massage. They do their best to make me feel comfortable during our sessions and show genuine care for my health."
Ming W - Google Review
"I love coming here for treatment. Very professional, make me feel completely comfortable. I am a regular here now :). And they do direct billing from your insurance company."
Matthew P - Google Review
Our Clinic Team
Karen Yumul
Physiotherapist

Karen completed a Bachelor of Science Degree in Physical Therapy (BSc. PT) in the Philippines, and has been practicing for more than 10 years.

Throughout her career, she has gained experience in various conditions including orthopaedic conditions, motor vehicular and work related injuries, neurologic impairments, and sports related injuries. Karen's treatment approach is geared towards her clients' goals and interests. She incorporates exercise, manual therapy and patient education to maximize clients' recovery.

Karen has a love for outdoors, wellness and fitness. In her spare time, she enjoys hiking, cycling, travelling, and exploring different cuisines.

Amy Tu
Physiotherapist

Amy completed her Masters of Physical Therapy degree from the University of British Columbia after obtaining her Bachelors of Science degree with a focus on kinesiology and nutrition. Amy is passionate about helping people return to pain free movement and to discover their physical potential. She believes in an individualized treatment approach using a balance of manual therapy, exercise and education to allow patients to reach their goals and become independent with self-management.

Amy has completed her Level I exam in Manual and Manipulative therapy and is certified in functional movement screening. She is a lifelong learner and intends to pursue her orthopaedic levels and certification for dry needling.

Amy Tu has most recently completed both the Arthritis Society's Getting a Grip on Arthritis® osteoarthritis and rheumatoid arthritis education program.

When she's not at work, you can likely spot her in the gym where she is working on perfecting her barbell and kettlebell techniques!

Michelle MacKay
Registered Massage Therapist

Michelle Mackay graduated in 2005 from West Coast College of Massage Therapy in New Westminster. She has been employed by Broadway Station Wellness from 2005-2012. Michelle Mackay is currently working in Ladner Limberup Physiotherapy as well as Richmond Physiotherapy on the pt Health team.

Michelle has been trained in Deep tissue therapy, Cranial Sacral Therapy, ICBC rehabilitation, Pregnancy massage, trigger point therapy, hot stone therapy as well as osteopath techniques. Michelle's focused the majority of her practice working with ICBC as well as MSP. Her primary interest is working with ICBC related injuries as well as work related injuries.

Andrew Tam
Physiotherapist

Andrew earned his Master of Physiotherapy and Rehabilitation Science on a full sponsorship from the Hong Kong Polytechnic University after graduating from the University of British Columbia. From his experience working with diverse populations in both Canada and Hong Kong, Andrew has developed a passion to create meaningful and lasting changes in his clients' rehabilitation. He believes in integrating hands-on treatment, education, exercise, and various modalities for effective therapy that fits comfortably into his clients' lifestyles.

Having completed acupuncture courses (AA1&2) along with certifications in Functional Dry Needling (FDN/IMS), Neurokinetic Therapy (NKT), Fascial Stretch Therapy (FST), and Kinetic Link Training (KLT), Andrew strives to learn and find ways to help his clients reach their goals.

Outside of work, Andrew regularly trains, instructs, and performs as a member of the Vovinam Martial Arts and Lion Dance Team. He also enjoys playing music and has over 15 years of classical violin and piano training!
[View More]
"Truly feels like a clinic that is focused on making patients better rather than on the money! Will definitely recommend this place to others. Keep it up :)"
Wendy T - Google Review
"Professional and effective, my insurance with Blue Cross was easily acceptable and direct billed. This is my regular massage therapy location for good reason."
Julie X - Google Review