Incorporating regular exercise into your daily schedule has plenty of health benefits, helping you juggle everything else going on in your life.
But you don't need to go to the gym to get a good workout. Simple exercises you can do at home like squatting can take your body through a full range of movement, from the top of your neck to the bottom of your feet, helping you stay healthy and avoid injuries.
Here are 6 easy daily exercises that you can do at home or anywhere in less than 10 minutes, no equipment needed! Remember: if you suffer from an existing condition, please consult your healthcare practitioner before trying out new exercises.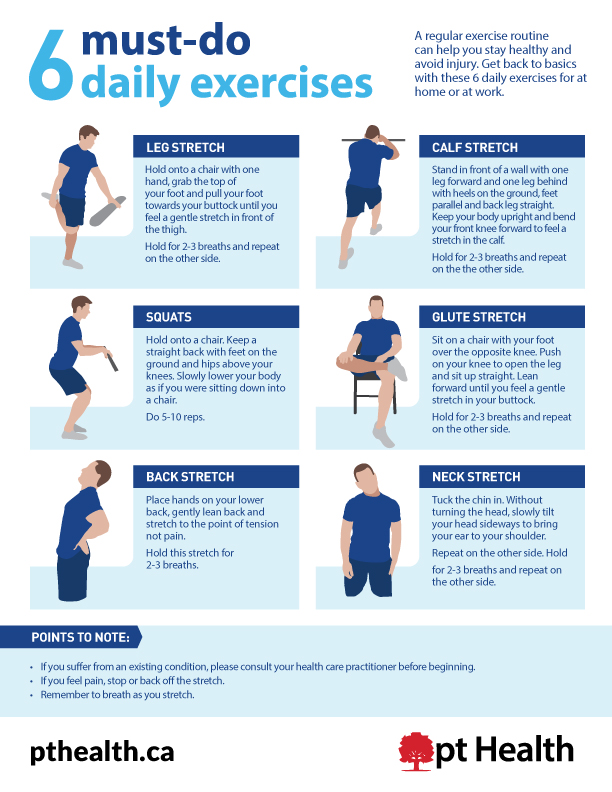 Feel free to download a PDF to print and use it as a reminder to do your exercises every day!
If you would like to consult a pt Health clinician, check out our Locations page to find a clinic near you or book online to schedule an appointment.
This blog originally appeared on Lifemark.ca