It may be tempting to stay inside during the winter, but did you know that adults and seniors can experience significant health benefits by being active outdoors during the colder months of the year? In fact, it is beneficial for all of us, no matter the age, to embrace our inner child and head out into the snow!
Benefits of being active outdoors in the winter
Due to reduced daylight hours, we are outside less and our vitamin D levels often drop during the winter. Being outside exposes you to sunlight, even on cloudy days, which is essential to helping our bodies produce vitamin D. Vitamin D is important in bone health and plays a role in helping to support the immune and nervous systems.
In addition to charging up our vitamin D stores, getting outside into nature can reduce stress and boost mood. Studies have linked being outside to a reduction in cortisol, a stress hormone made by the body. As the stress state decreases, overall mood can improve.
There are also the many known benefits of being active, particularly that moving the body releases molecules called endorphins. Endorphins help promote relaxation and improve mood.
Outdoor activity can help you live healthier
Being outdoors in the cold can help you stay healthy by helping prevent conditions like diabetes. Recent studies have shown that being out in the cold can transform our typical fat cells from inactive storage units (white adipose tissue) into efficient energy generating engines (brown adipose tissue). The more brown adipose tissue you have, the more energy you use and calories you burn to generate heat for your body. By burning calories, it may help manage obesity and other related conditions. Staying active outdoors in the cold weather months with some fun activities can contribute to this protection as well.
8 fun ways to stay active
Snowshoeing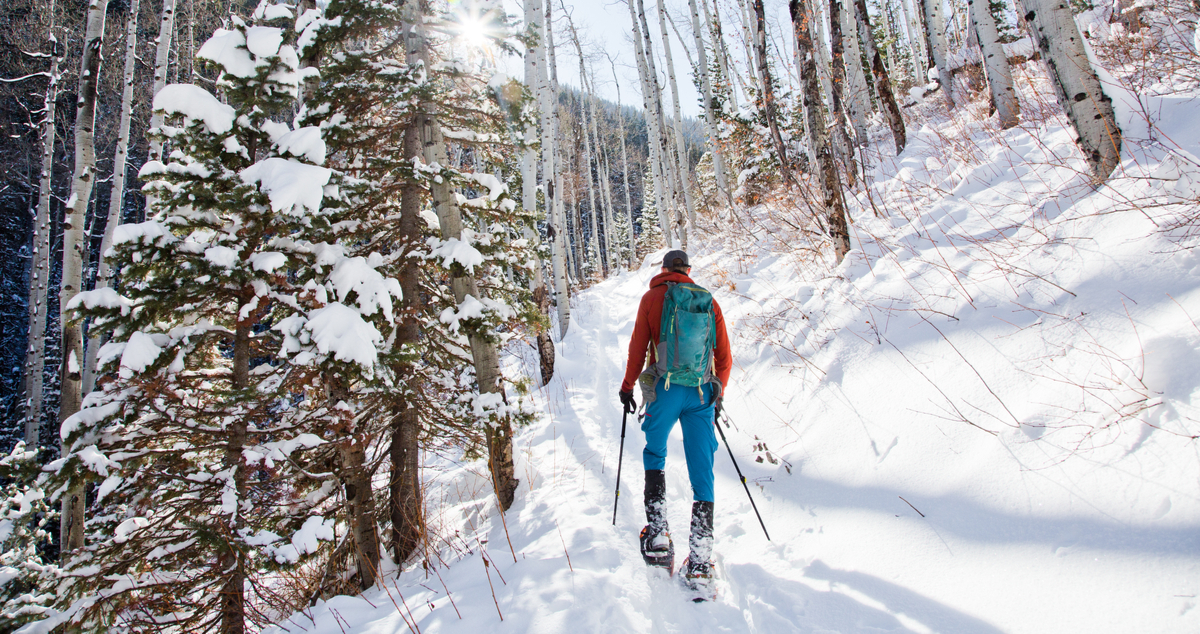 This activity can be a fun way to spice up your regular walk. Snowshoes are designed to distribute your weight and let you walk on deeper snow without falling into it. You can try renting snowshoes and hitting the trails in provincial parks with family or friends for beautiful winter views and a new experience.
Tobogganing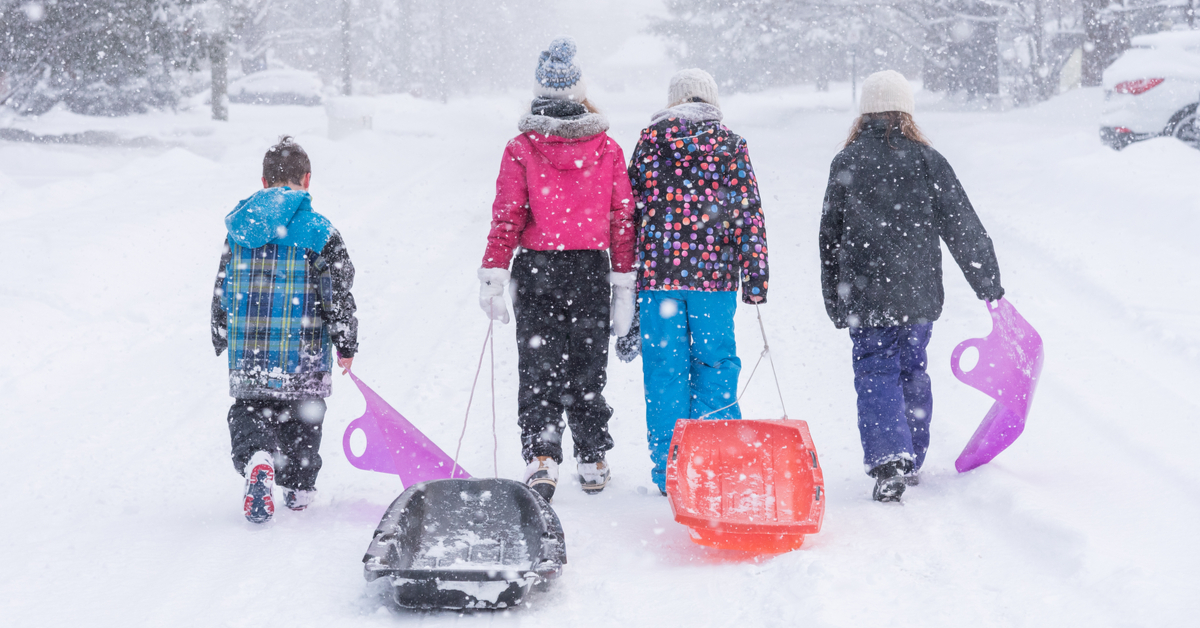 You can spend time with your kids, grandkids, or nieces and nephews, and get in some exercise. Walking up and down a tobogganing hill is not an easy task. Take it slow with breaks as needed. If you're feeling daring try to ride down the hill, if your kids or grandkids let you that is. Don't forget to wear safety gear!
Build a snowman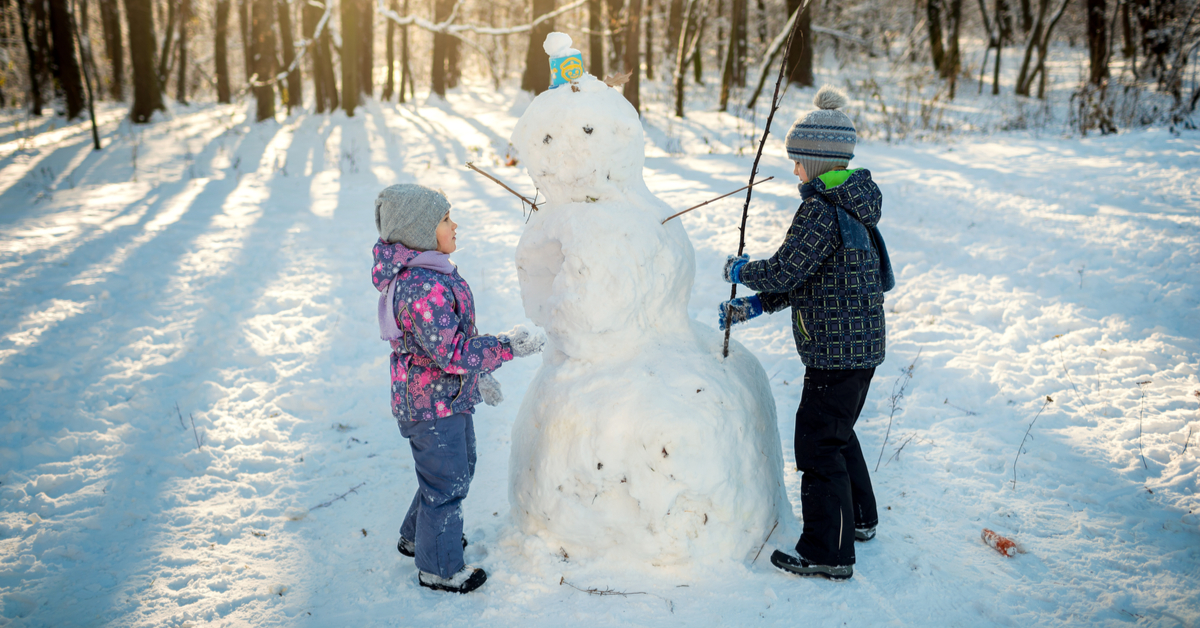 Why not spend time with your kids, grandkids, or nieces and nephews and have some fun? Building a snowman can be a lot of work, but the kids can help. Remember to protect yourself and get help with lifting if needed when putting together your snowman creation.
Make snow angels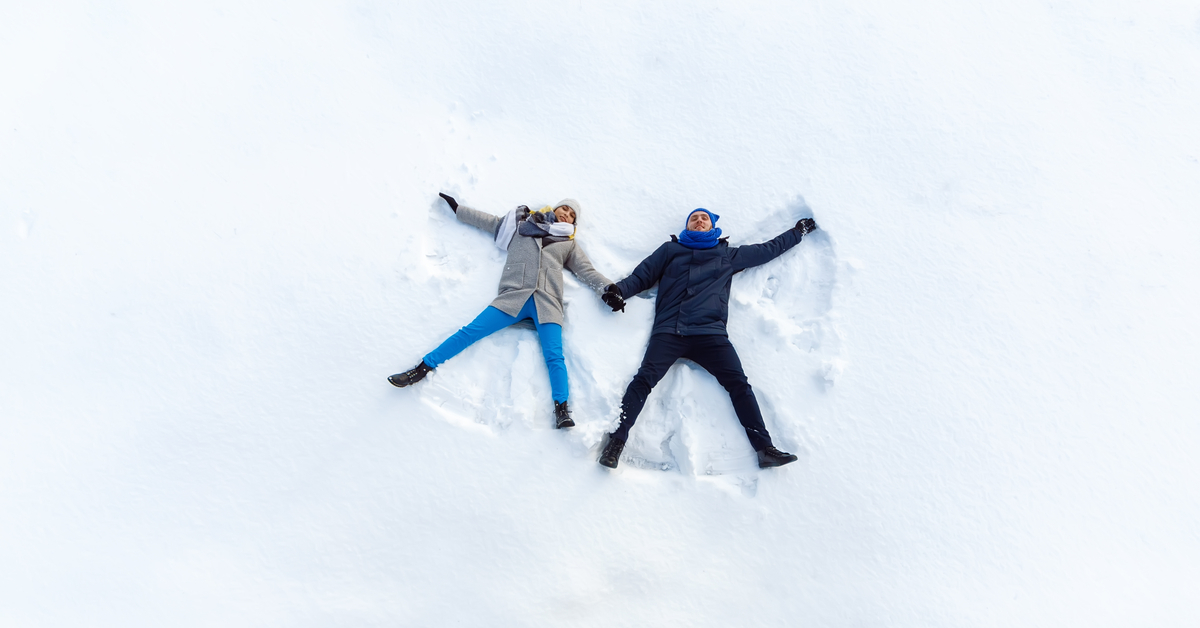 Snow angels are not just for kids. It can be fun to embrace your inner child and play around in the snow. Not only will it be good for your mood, but getting up and down is sure to tire you out in no time.
Cross-country skiing
This activity can be a fun way to boost agility and endurance in the long-term in a low-impact way. It can even help you get more confidence in being active. Make sure you warm up your muscles, with some walking for example, before getting started. This can help prevent injuries and get your muscles ready to work.
Shovel snow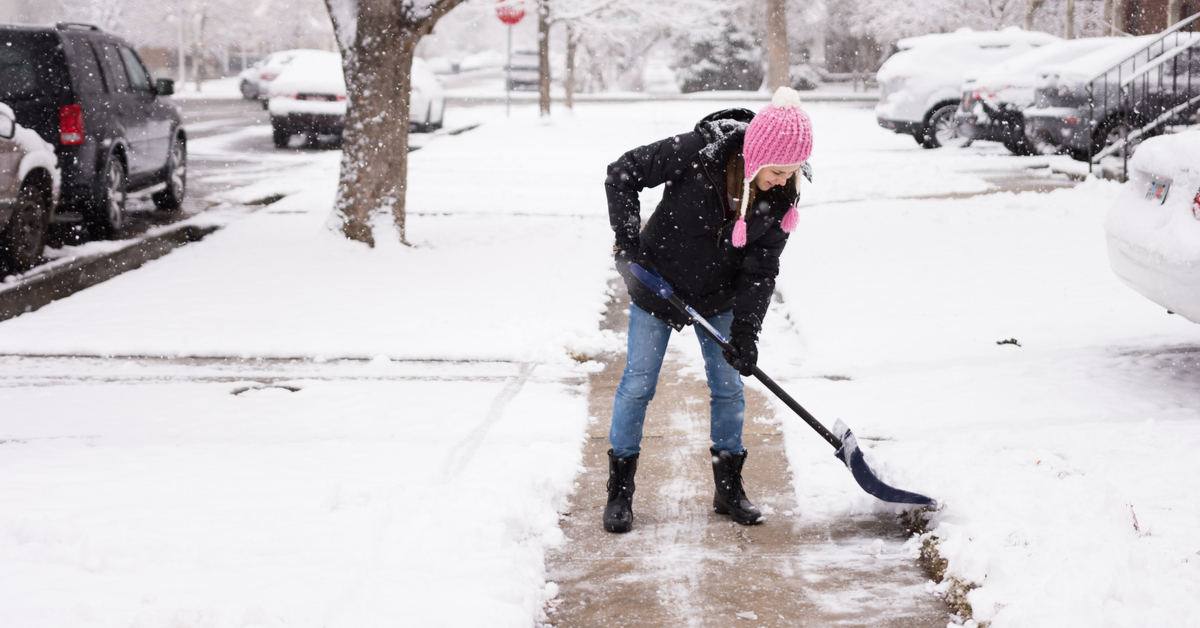 Shovelling snow can be a great way to get in some exercise while also having the benefit of clearing your driveway. Make sure to grip the shovel with your hands apart and try to push snow before lifting. Try lifting less snow each time if you are finding it difficult – you will still get in a workout, but put less strain on your body.
Visit a tree farm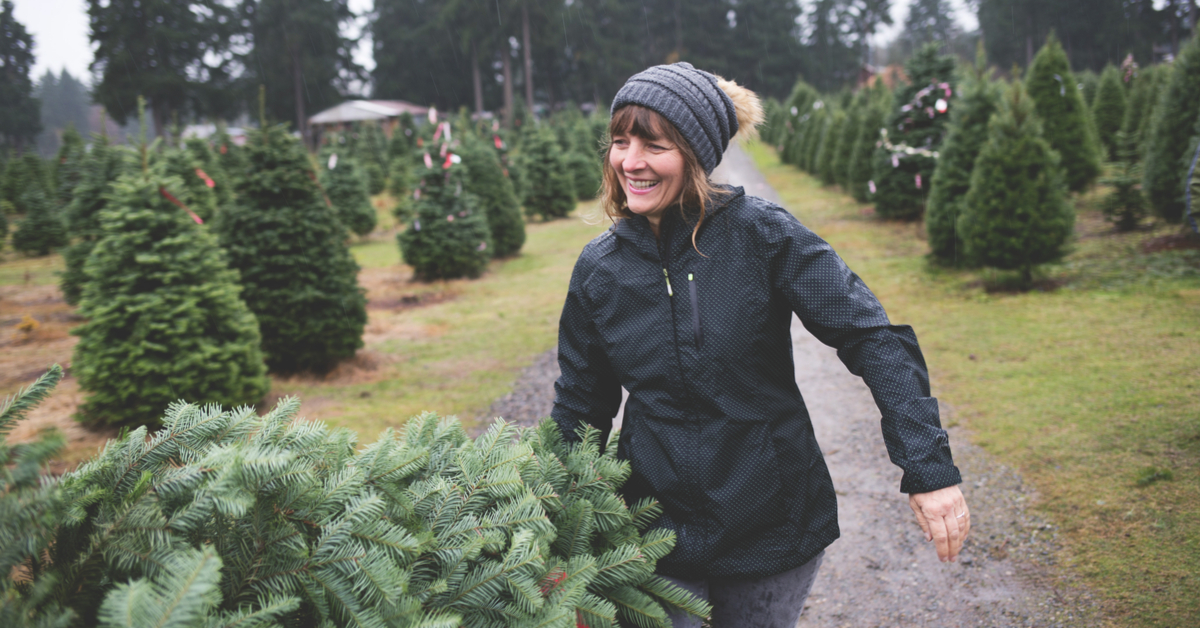 The smell of pine trees is sure to put you in good spirits. When you combine that with a nice walk through a picturesque winter landscape, you're sure to have some fun. Maybe you can even pick up a tree for your home to bring a little bit of magic to you.
Visit an outdoor holiday market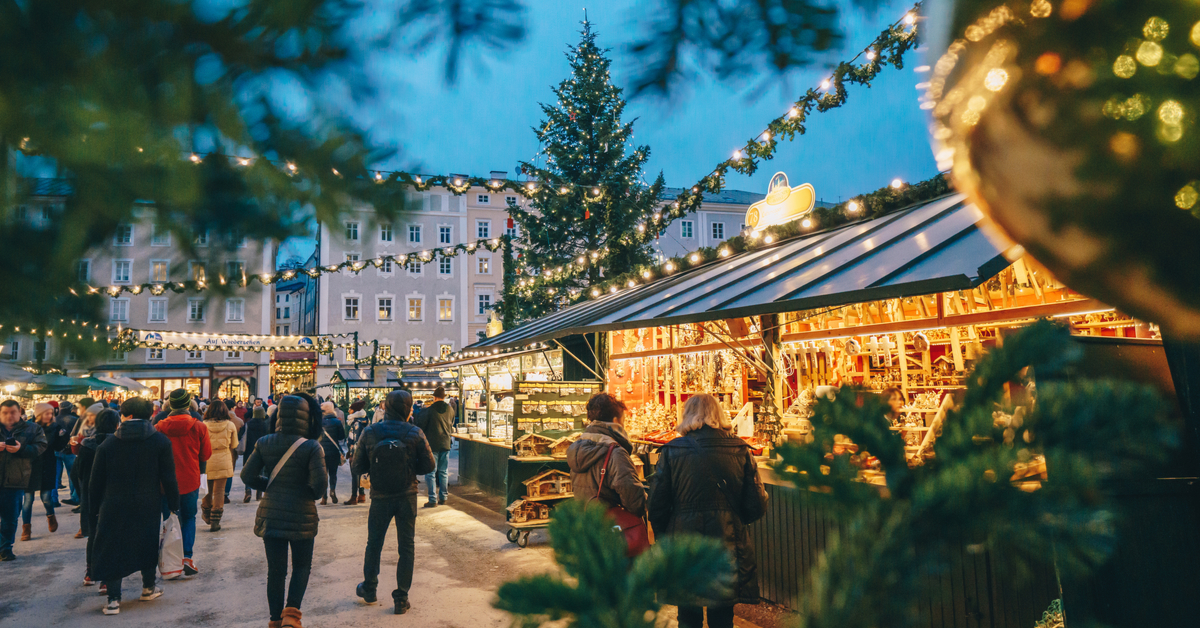 Get your holiday shopping done and get in a nice walk, a perfect combination. Outdoor holiday markets can offer unique gift ideas or even just a fun new place to explore this winter.
Whatever activity you decide to try, make sure you take care of yourself and stay safe. When out in the cold for long periods, it is important to stay warm. As we age it becomes harder for the body to maintain its core temperature in extreme cold and hot conditions (like winter and summer). This is especially true for the points furthest away from our trunk, mainly the hands and feet.
It's important to make sure you wear warm gloves and snow boots with warm socks to protect the hands and feet from getting cold. Also wear a scarf and hat, as you can lose body heat through exposed skin. To feel safer, you can buy grips for your shoes or boots with spikes to have more traction, which can help prevent slips.
Take it slow outside and watch the weather conditions to make sure you stay safe. Remember to use equipment properly and as intended when participating in any sports. Most importantly remember to have fun!
For more information on how we can help you stay achieve this winter, check out our services page.
Note: This article is not intended to replace medical advice. Some illnesses can make it harder for your body to stay warm. Talk to your doctor or another health professional if you have any specific concerns before getting active outside.
This blog originally appeared on Lifemark.ca and was written by Ann Szczepanski, a Physiotherapy student from the University of Toronto.