Did you know that May is National Physiotherapy Month? While many studies show that receiving the right care after an injury can make a big difference in your recovery, not everyone is familiar with physiotherapy.
So what is physiotherapy? Also called physical therapy, physiotherapy is a healthcare service that uses a holistic approach to recovery. Experienced physiotherapists use their knowledge of the human body to look at the mechanics of your body as a whole, including joint movement, strength, flexibility and overall well-being.
Following a physical assessment, physiotherapists develop customized treatment plans based on your medical history, your injury and your lifestyle. A home exercise program is often part of your treatment plan to ensure you perform functional exercises that will help you with specific work tasks, sports or daily activities.
Getting you back to life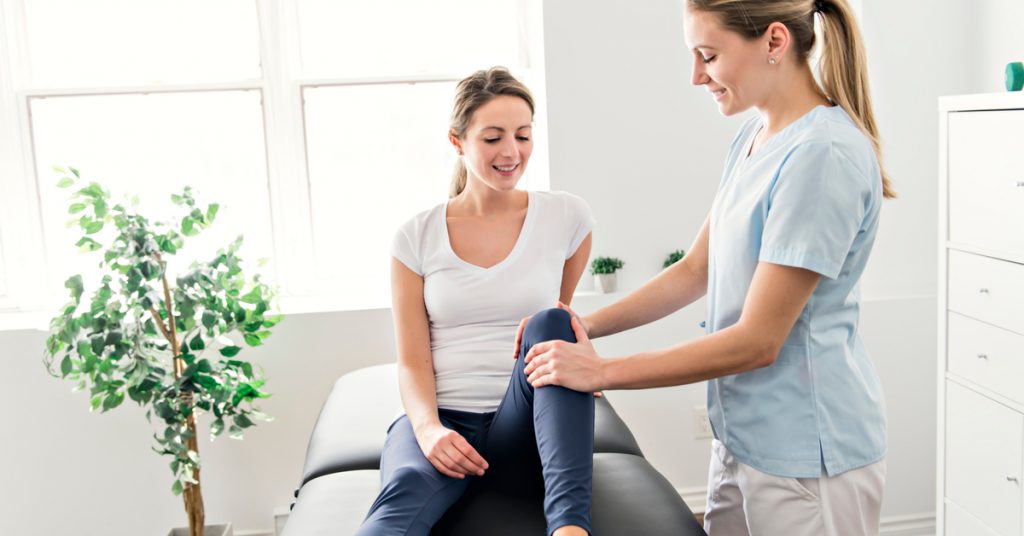 A common goal amongst people who are suffering from an injury or physical ailment is to be pain-free so that can they can resume various activities of daily living. Physiotherapists can help you achieve this goal and encourage you to take an active role in your recovery. Physiotherapy services include rehabilitation, injury prevention, chronic disease or disability management, health and fitness promotion and return to work strategies.
Physiotherapists are trained in hands-on manual therapy. This may include joint mobilization and manipulation or muscle and soft tissue techniques such as ART (Active Release Technique). For inflammation or pain relief, techniques and tools such as ultrasound, electrotherapy or acupuncture, among others, can be used to complement manual therapy.
Physiotherapists commonly treat different conditions including:
Tendonitis
Rotator cuff
Plantar fasciitis
Sciatica
Dizziness
TMJ
Knee replacement recovery
and more!
Moreover, pt Health offers specialty physiotherapy programs such as concussion care, cancer rehab and pelvic health.
Virtual physiotherapy
If you need access to care but can't come to a clinic in person, you can still be treated by a pt Health clinician. We offer physiotherapy services through Virtual Care, which uses video conference technology to allow you to connect remotely with a clinician so that you can receive care in the comfort of your own home. Using Virtual Care, a pt Health clinician can connect remotely with you to evaluate your range of motion, give you advice on pain and pain management, recommend specific exercises, review your exercise progression and more.
If you're looking for more information about Virtual Care, check out our Virtual Care page.
Don't hesitate to seek treatment
Physiotherapists work in a variety of settings and can treat many conditions. Receiving the right treatment at the right time can make a big difference, so don't hesitate to seek treatment if a nagging injury is bugging you.
If you have questions about our physiotherapy services, contact a pt Health clinic near you or visit our Physiotherapy page.
This blog post originally appeared on Lifemark.ca and was written by Nadine Martin.