Watch this webinar on demand, just click the register now button to get started, or click here.
Knee Osteoarthritis (OA) is a degenerative disease affecting the knee joints, and it is considered the most common cause of arthritis pain with 16 million people affected by the disease annually. 1 million Canadians live with knee OA, with one out of ten people over 60 years of age affected by the condition.
Estimates suggest that 85% of Canadians over the age of 70 will have osteoarthritis. Although the elderly population is still most affected by knee OA, the onset of the disease is being detected 16-years earlier than it was in the 1990s, making effective, non-surgical, treatments more and more critical. Consider further, that the number of Canadians impacted by knee OA is increasing 5% each year due to our aging population and the need for therapeutic interventions becomes even more apparent.
About This Webinar
The role of rehabilitation professionals in treating knee OA is essential. Consider that many patients are still directed towards unnecessary surgery and possibly ineffectual arthroscopic surgery to treat symptoms of knee OA. As a rehabilitation healthcare provider, it's important to be informed and up to date on recent research and bracing techniques.
This comprehensive, case study focused webinar is geared towards clinicians working in physiotherapy, massage therapy, chiropractic, or similar allied health professions. Clinicians are welcome to join physiotherapists Jonathan M. Reimer, Nathan Giroux, and Don Lesar as they discuss drug-free, non-surgical bracing options that treat knee OA symptoms and slow the progression of the disease.
About The Case Study
This case study focuses on a 60-year old patient presenting post motor vehicle accident (MVA) with an additional pre-existing history of right medial knee OA. While treating injuries associated with the MVA, the patient reported pain when standing, squatting, and stair climbing. A further assessment indicated mod-advanced medial knee OA and patellofemoral OA.
What You Will Learn
How to determine who would benefit from an OdrA brace
How to communicate need for the brace with patient, doctor, or insurance company
How to deal with the minor issues successfully
Watch this free knee OA webinar on demand right now.
About the Presenters
Jonathan M. Reimer BScPT, BPE, FCAMPT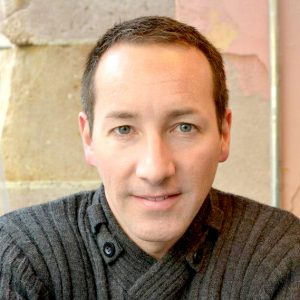 For the past 20 years Jonathan Reimer has focused on continuous learning. He has gained numerous advanced certifications, which enable him to treat his client's in a manner that is most conducive to their individual needs. Jonathan was a longstanding member of the medical team treating both Canadian and International Olympic athletes from 2008-2014. He applies the knowledge and confidence he has developed into his daily clinical practice.
Jonathan has extensive post-graduate training including an advanced diploma of manual and manipulative therapy (FCAMPT), Gunn IMS, Graston and Diagnostic Imaging certification as well as training and special interest in concussion management and vestibular rehabilitation.
Don Lesar HBSc, MSc PT, FCAMPT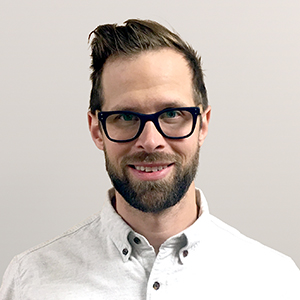 Don completed his Masters of Science in Physiotherapy at McMaster University. Before physiotherapy, Don completed a four-year undergraduate degree in Health Studies and worked as a strength and conditioning coach throughout his degree. He has taken additional courses in manual therapy, acupuncture, soft tissue release and therapeutic taping. Don successfully completed the Advanced Orthopaedic Division exam in Fall 2015 conferring him the FCAMPT designation. Don's special interests include return to sport and return to work conditioning; however, he takes pride in helping people of all ages reach their functional goals.
Nathan Giroux MSc PT, BSc HKin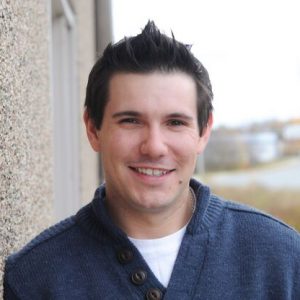 Nathan graduated from St. Francis Xavier University with a BSc (Human Kinetics) in 2012. He graduated with his MSc (Physiotherapy) in 2015, from Glasgow Caledonian University (Scotland). Since graduation, Nathan has lived in the East Hants area and has worked at clinics in and around the HRM, including pt Health Elmsdale.
Nathan believes in continually learning and developing his skills as a practitioner, to allow for the best outcome for his patients. He has completed Level I and Level II of his acupuncture training and is certified by the Acupuncture Foundation of Canada. As well he has his Advanced Upper and Lower Extremity Certificates through the Advanced Physical Therapy Education Institute. He believes in the correction of biomechanical dysfunctions and identifying risk factors for future injuries. His motto is 'fix it now before it breaks'. In his spare time Nathan enjoys spending time with his dog, playing hockey, teaching fitness classes and enjoying the outdoors.
Waleed Abdel-Razek, PT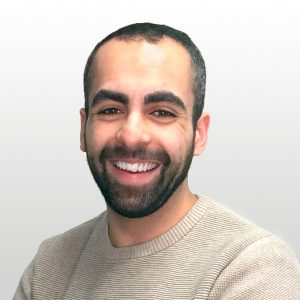 Waleed graduated from the University of Toronto in 2010 with a Master's of Physiotherapy. Since then he has continued his pursuit of lifelong learning through post-secondary courses (including acupuncture, vestibular rehab, and TMJ treatment). In addition to practicing for several years in Ontario, he has also worked in clinic management in a variety of capacities including mergers and acquisitions as well as project management. Having grown up in St. John's Newfoundland he has spent the past two years in Nova Scotia and New Brunswick to apply his knowledge and skills to the communities and lifestyle he has grown up in.