Due to recent events surrounding the COVID-19 outbreak, the majority of individuals have been forced to practice measures such as physical distancing and a general order to stay at home.
These recent events have also changed the landscape of many businesses, and physical rehabilitation is certainly no exception.
On way pt Health is responding to this situation is by offering virtual physiotherapy treatment services.
With virtual care, you can connect one-on-one with a clinician who can perform an assessment, review your ongoing rehabilitation progress, and make recommendations for pain management and exercises for continuous improvement.
This change has allowed us to remove accessibility & mobility barriers brought on by this crisis and continue providing our patients with quality, compassionate care.
We understand that this change in service in an already uncertain time will prompt many questions and concerns from our patients. 
Please continue to read for more information on how virtual care works, and how it can help you get well and stay well.
How Virtual Physiotherapy Works
Virtual physiotherapy connects patients with practitioners via video conference technology on a compatible device such as a phone, tablet, computer or smart TV, allowing them to see and consult with their physiotherapist in a private, one-on-one session from the comforts of home.
The appointment can be attended with any one of these devices, and no software installation or account creation are required.
Prior to your appointment, you will receive an email with a link to your appointment session. This will enable both an audio and video connection between you and your clinician.
Any documentation that you need to review and complete prior to your appointment will be sent to you ahead of time.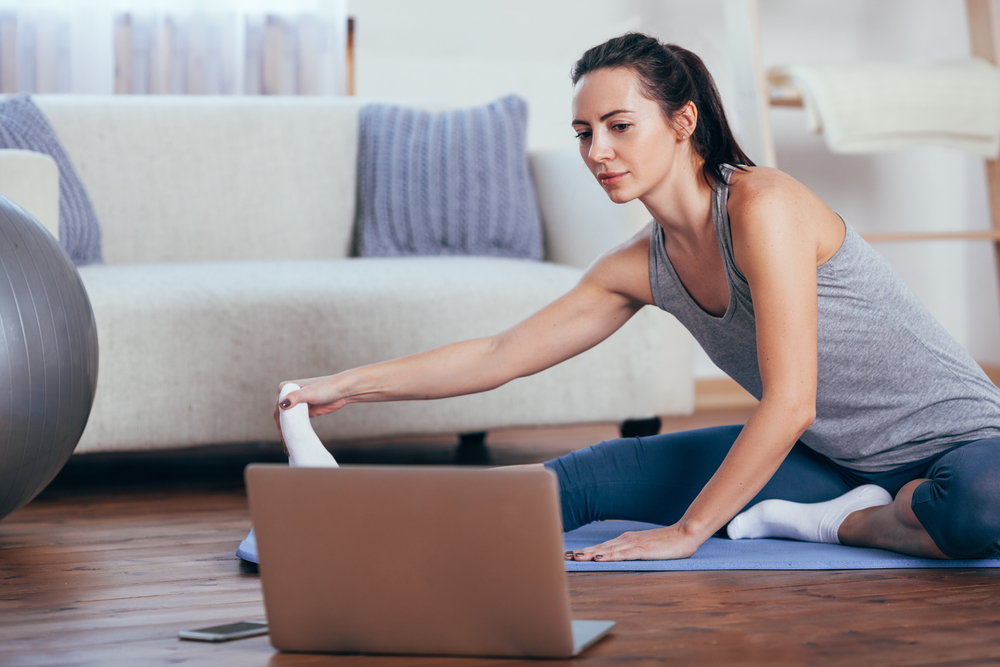 What to Expect From Your Physiotherapist
At the beginning of a virtual care session, your clinician will review your ID, obtain your consent to participate in the session via the electronic communication platform, and proceed with the assessment or treatment in a similar manner as for an in-person appointment.
This includes discussing your medical history, concerns and current status.
Any questions or concerns you may have, such as privacy or follow-up sessions, can be addressed during the session.
During the Session
Your physiotherapist will ask questions to assess your injury, levels of pain, and progress towards improvement, while helping guide you through the proper exercises for a healthy recovery.
If at any time during the session either you or your physiotherapist feel that using electronic communications is limiting the effectiveness or quality of the services provided, we will look to schedule an in-person appointment for when our clinics are once again able to do that safely.
Services Offered Under Virtual Physiotherapy
The following treatments are available via virtual care:
Physiotherapy

Occupational therapy services*

Psychology services*

Chiropractic care**

Hand therapy***
*Occupational therapy and psychology services are only available from Nova Scotia clinics offering virtual care.
**Chiropractic care is only available at select pt Health clinics offering virtual care.
***Hand therapy is only available from British Columbia clinics offering virtual care.
How Virtual Physiotherapy is Different From an In-Person Appointment
The services are largely the same. Our clinicians are required to meet the same regulatory and legislative requirements and adhere to their respective Standards of Practice and Code of Conduct, just as they are for in-person services. 
pt Health has strict privacy and information security policies and procedures in place regarding the management of information when using electronic communication technologies.
Virtual Physiotherapy and Extended Health Benefits Coverage
Many extended health insurance companies are providing coverage for virtual care. 
Please reach out to your benefits provider to inquire about your coverage limits for virtual physiotherapy.
If you still have questions about virtual care, we've put together an FAQ page here that addresses common queries surrounding this new service.
If you'd like to book an appointment, please visit our virtual care page to get started today.