Temporomandibular Joint Dysfunction (TMJ, TMD)
What is Temporomandibular Joint Dysfunction?
Temporomandibular joint dysfunction (TMD) is a blanket term used to describe pain and dysfunction of the joint that connects your lower jaw to the temporal bone on each side of your face (the temporomandibular joint) and the muscles that move the jaw.
TMD symptoms include facial pain and tenderness, a clicking or popping sound in the jaw, and the jaw locking open or closed.
TMD may also be known as temporomandibular disorder, temporomandibular joint dysfunction, TMJ disorder, TMJ syndrome, TMJ, TMJD, or TM problems.
Causes | Symptoms | Treatment | Prevention
What is the Temporomandibular Joint (TMJ)?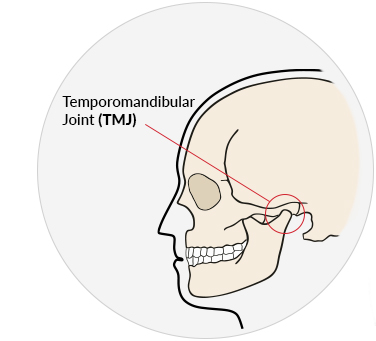 The temporomandibular joint (TMJ) connects the lower jaw (mandible) to the temporal bone in the skull.
Located in front of your ears on both sides of your head, the TMJ is sliding hinge joint that can move side to side as well as forward and backward to allow you to talk, chew gum, or yawn.
The TMJ and the surrounding muscles and ligaments that support it is considered one of the most complex joints in the human body.