With summer in the air, it's time to dust off the bike, rollerblades, scooters and skateboards for some fun outdoor activity.
When it comes to injury prevention, all of these sports have one thing in common: the need to wear a helmet.
For cyclists, the most common cause of serious injury is a collision with a vehicle. According to Parachute Canada, helmets can reduce the risk of serious head injury by up to 60% in such an event.
Helmets should be properly fitted and follow these guidelines:
Ensure a proper fit by purchasing a helmet that is age appropriate. Smaller helmets can be purchased for children and most helmets come with additional foam inserts to ensure a snug fit on the head. A properly fitted helmet should not be loose and should cover the forehead. The straps should form a snug "V" around the ears and be the width of one finger under the chin.
Helmets should be replaced every five years for adults. For children, they should be replaced as the child grows and the helmet no longer fits – typically more frequently than every five years. A helmet that has been in a crash should also be replaced and a second hand helmet should never be used.
For inline skating and scooters, a bike helmet should also be worn. However, falls in skateboarding are more common. Skateboarding helmets are made of different material than bike helmets and should be used for this activity. They are built to cover more of the head and to withstand multiple falls or impacts.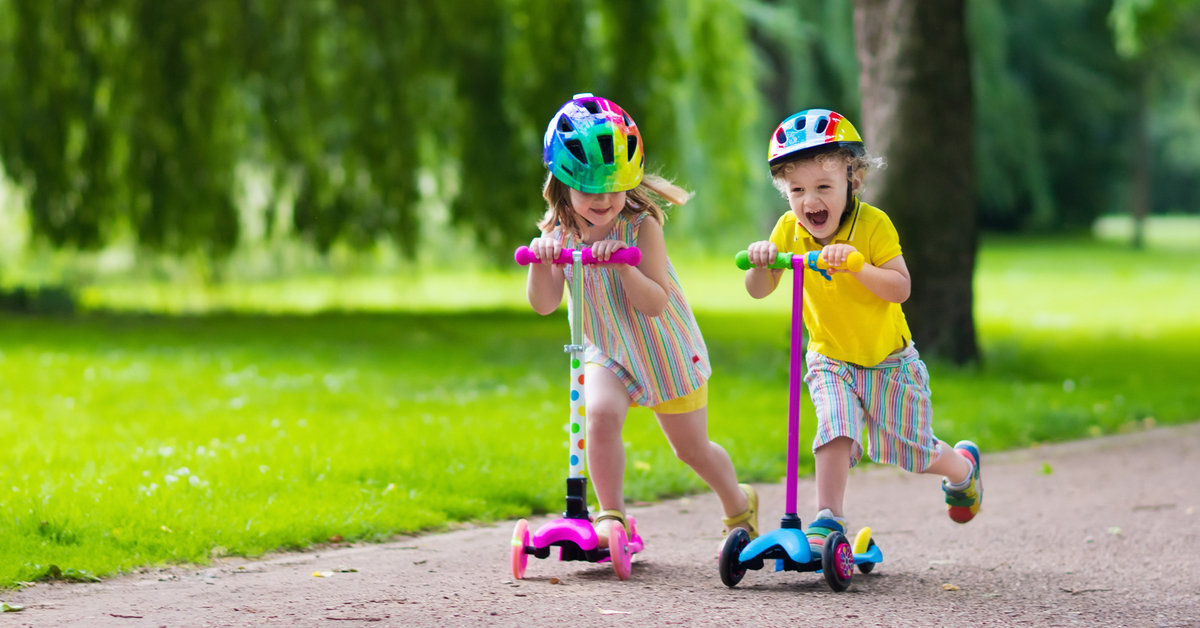 While taking all of the above precautions, remember that any jarring fall or blow to the head, face or neck, can result in a concussion. Learn about the signs and symptoms in this blog.
In any case of a suspected concussion, the individual should stop their activity right away and seek the care of a medical doctor for further assessment.
If you or someone you know needs assistance with concussion recovery after being diagnosed, many pt Health clinics offer concussion care as a service.
This blog post originally appeared on Lifemark.ca and was written by Meg Smith – Physiotherapist at Stonetown Physiotherapy & Sports Injuries Clinic.